Intelligent blind control
means more time for you in day-to-day life
With eNet SMART HOME, you'll never again have to run from one end of the house to the other, individually closing blinds. Blinds, roller shutters and awnings automatically provide privacy and shade. Make the electric shades you have smart.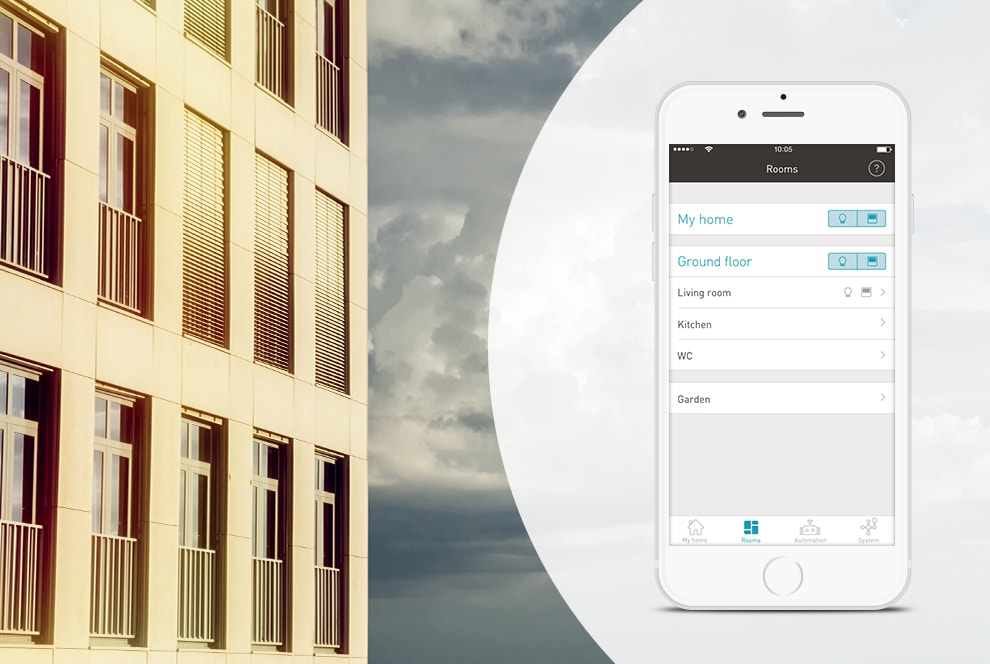 Close all the blinds – with a tap of the finger
Use the main control in the eNet SMART HOME app to open and close your blinds room by room, floor by floor and throughout the entire house. Simply practical.
Slats keep your home private
No more unwanted onlookers! Create a rule in the app: as soon as you turn on the bathroom light, the slats automatically close for privacy.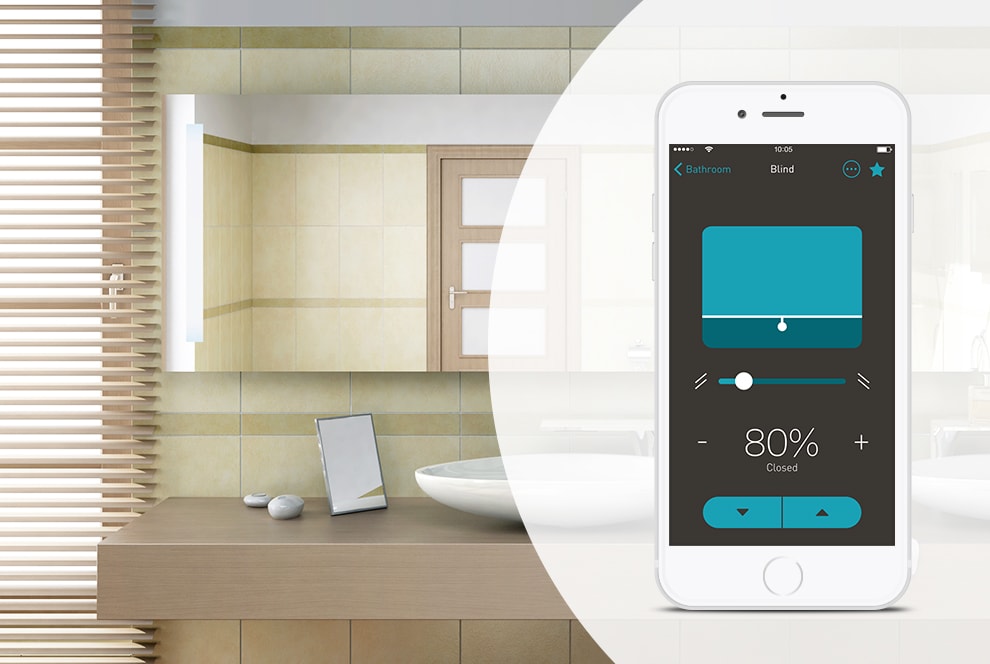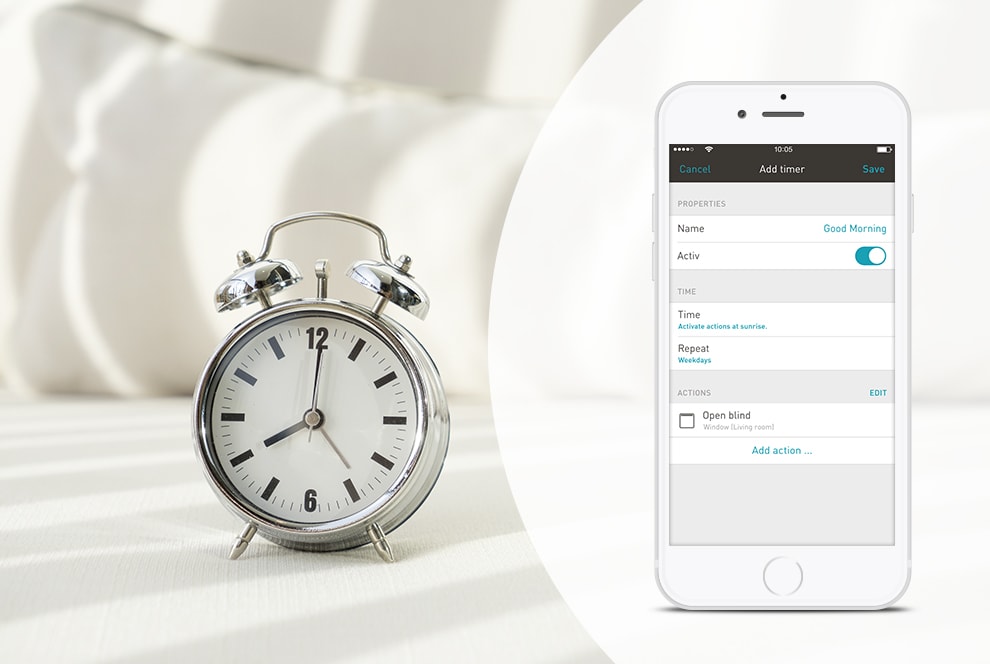 Blind control on schedule
No need to waste another thought about putting up the blinds in the morning. Define the times you want the blinds open or closed in the eNet SMART HOME app.
Wake up to sunshine
Your eNet SMART HOME knows when the sun rises and sets and can automatically open and close your blinds. A beautiful way to wake up at weekends.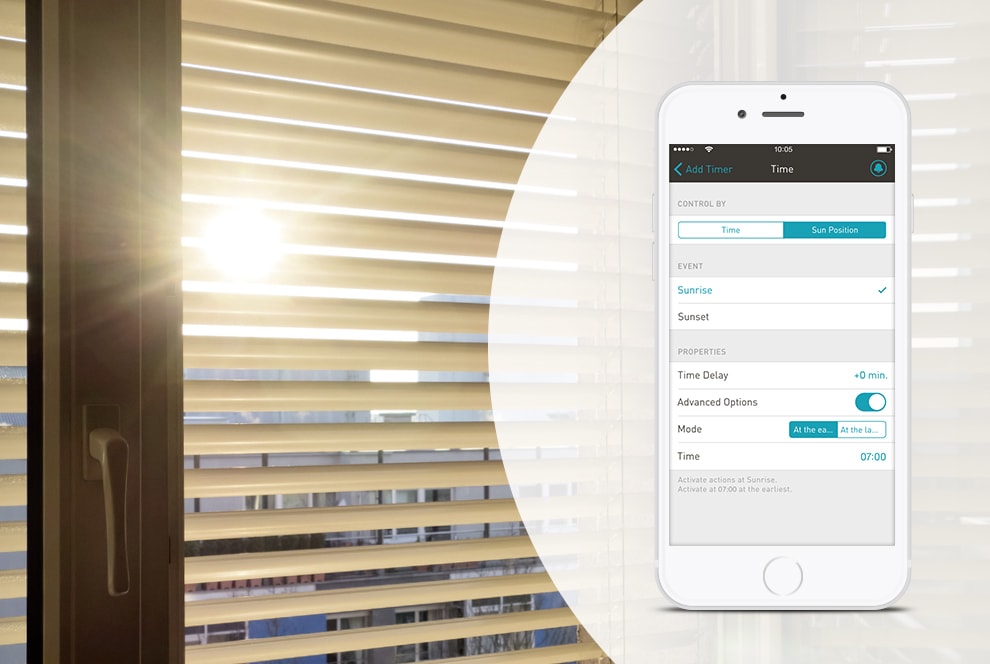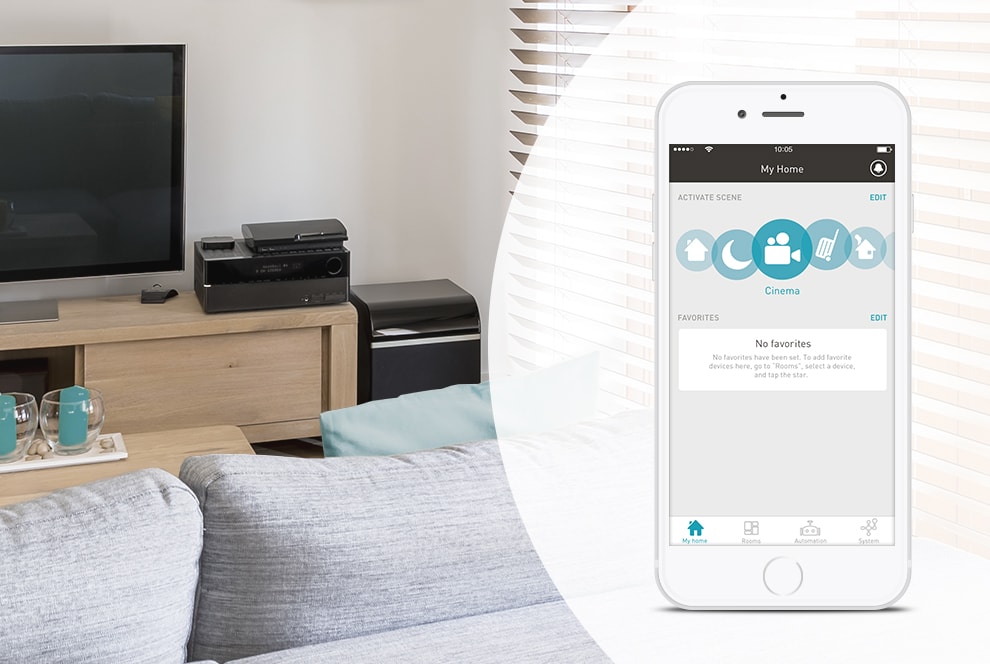 Occasion-dependent blind control
Ensure even more comfort and integrate your blinds in scenes. For instance, this scene for a film night: the lights are dimmed and the blinds close automatically.
Depending on the wind and weather
No need to worry ever again about the risk of damage to awnings by wind. If wind speeds exceed a certain threshold, the awnings automatically retract.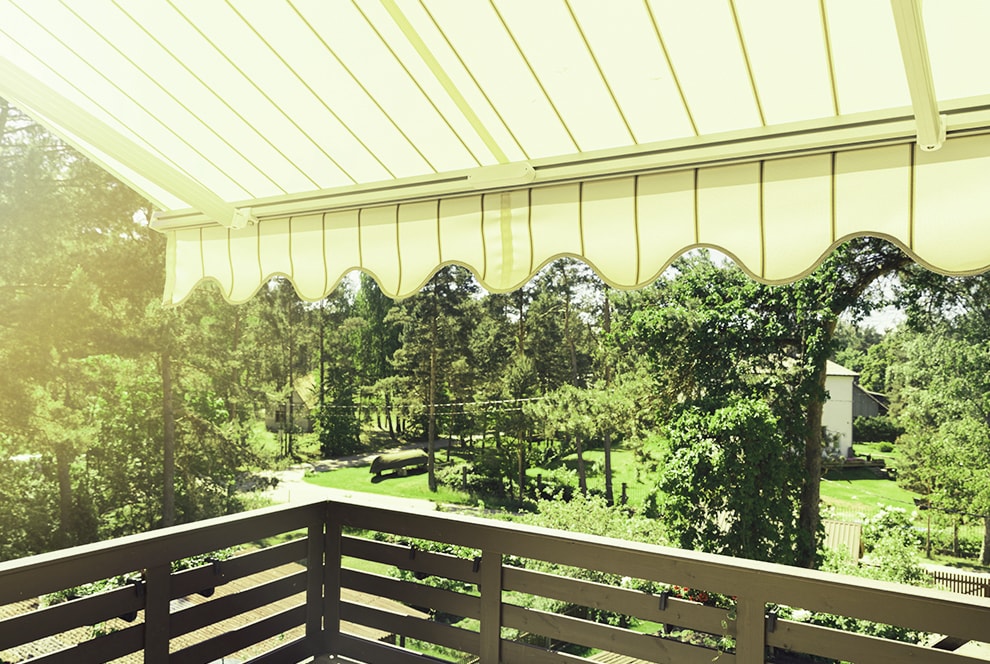 Products for smart blind control:
You'll find more details on the individual products on the websites and
in the online catalogues of our partner brands:
Find service partners
Find service partners in your region
and arrange a free-of-charge consultation.