Smart technology meets outstanding design
No other smart home is this beautiful
Where in the market is there such an extensive variety of outstanding design products which communicate intelligently with one another? We'd like to offer you a smart home which not only meets the highest requirements in terms of comfort and functionality but is also a visual highlight.
Wall switches turn into eye-catchers
and suit any interior
Numerous prizes and design awards are the proof: Gira and JUNG are true specialists for smart wall switches in sophisticated designs, colours and materials.
We even have battery-operated wall switches which can be placed wherever you like. Even on glass surfaces.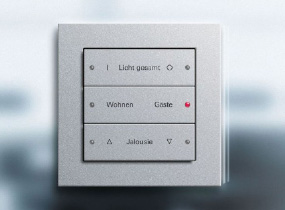 Gira
Wall switches from Gira can be put together individually. Mix and match different frames and operating fixtures in various colours and materials. Simply try out the Gira design configuration tool online and create wall switches to suit your taste.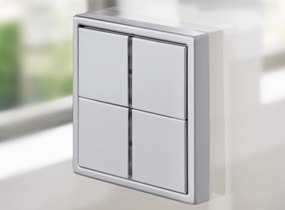 JUNG
Wall switches from JUNG excel with their wide variety of designs and functionality. You can add your own symbols, logos, texts and motifs. Depending on the material, even laser engraving and colour printing are possible. Use of the JUNG graphic tool for this.


Lamps with sophisticated purism
with fascinating lighting effects
Brumberg enhances eNet SMART HOME with recessed lamps featuring subtle and light design. The winner of the Red Dot Design Award has reinterpreted dimmers: they not only reduce the amount of light but also change the light's temperature. The lamps give your rooms an atmosphere which otherwise is only possible with candles or fireplaces.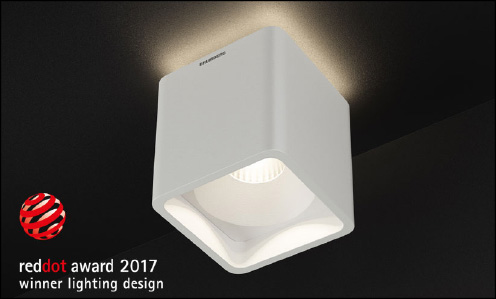 These thermostats are a joy to behold
The smart and stylish way to heat
Design reduced to what counts without sacrificing function. Thermostats from tado° don't have a display or buttons and yet can be manually controlled. The smallest radiator thermostat of its category excels with an elegance that is simple and functional. Unique and the most technically advanced of its kind. A fact which was not lost on the jury of the German Design Award.
You'll find more details on the individual products on the websites
and in the online catalogues of our partner brands:
Find service partners
Find service partners in your region
and arrange a free-of-charge consultation.