with intelligent wall switches and intermediate adapters
Wall switches and intermediate adapters from Gira and JUNG round off your smart home in terms of function and comfort.
Intelligent wall switches control your smart home
You can operate your eNet SMART HOME not only via our app but also via smart wall switches. Switch not only individual devices but also scenes and rules. And you can still control your smart home using the wall switches if the Wi-Fi happens to be down.
Other devices get smart via intermediate adapters
Integrate other household devices in the household eNet SMART HOME system via intermediate adapters. They can then be switched on and off via our app, as well as integrated in scenes, timers and if-then rules.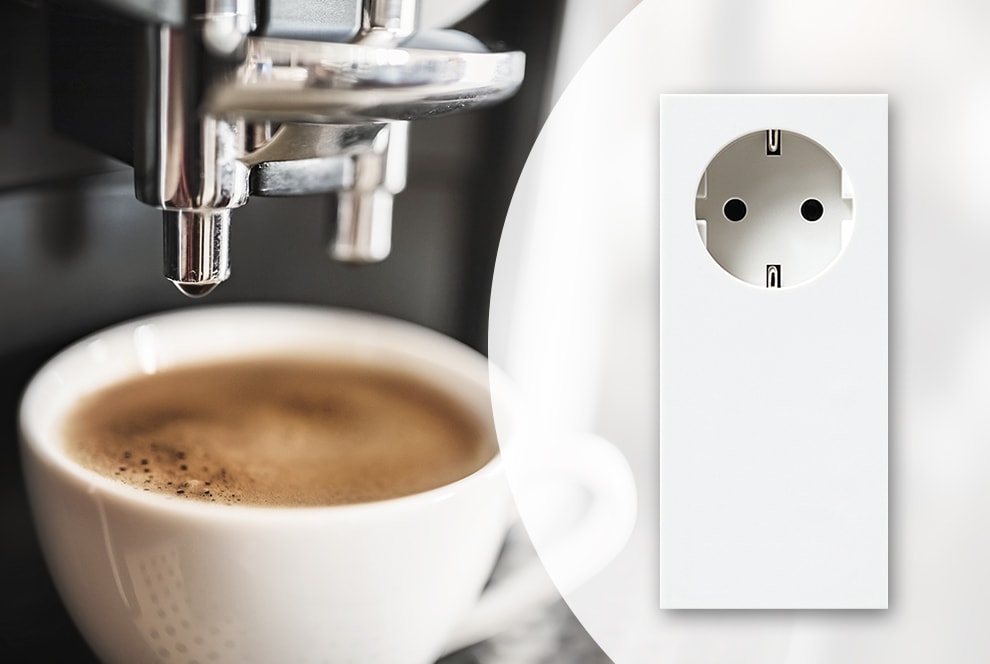 You'll find more details on the individual products on the websites and
in the online catalogues of our partner brands:
Find service partners
Find service partners in your region
and arrange a free-of-charge consultation.