More comfort, lower energy costs.
Comfortably control your smart thermostats from tado° with the eNet SMART HOME app. Use scenes and rules – and you'll always know how warm it is at home.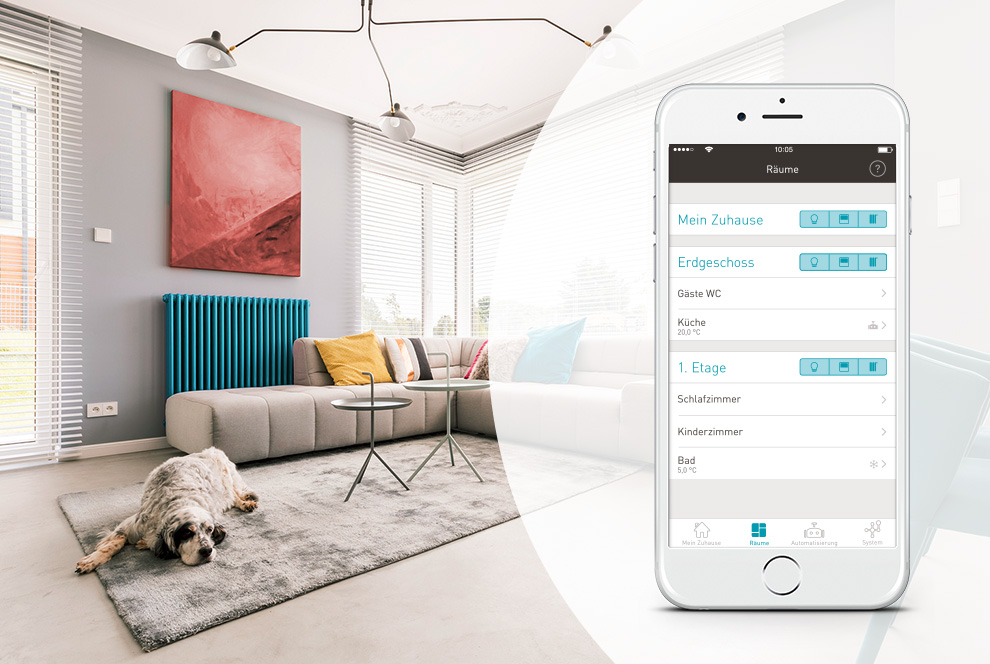 Temperatures always under control
In the eNet SMART HOME app you can check the room temperature and humidity in every room and can conveniently set the desired temperature for a room, a floor or the whole building.
Location-dependent control
Should the lights be turned off, the blinds closed and the heating turned down when nobody's at home? No problem. With location-dependent control of the tado heating system, your eNet SMART HOME knows when you are out.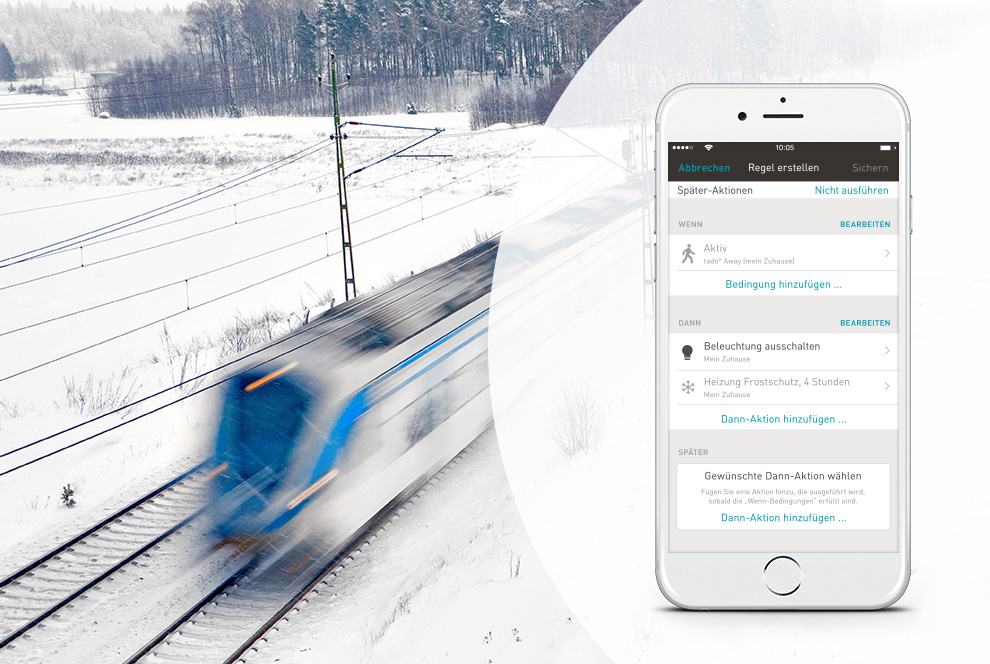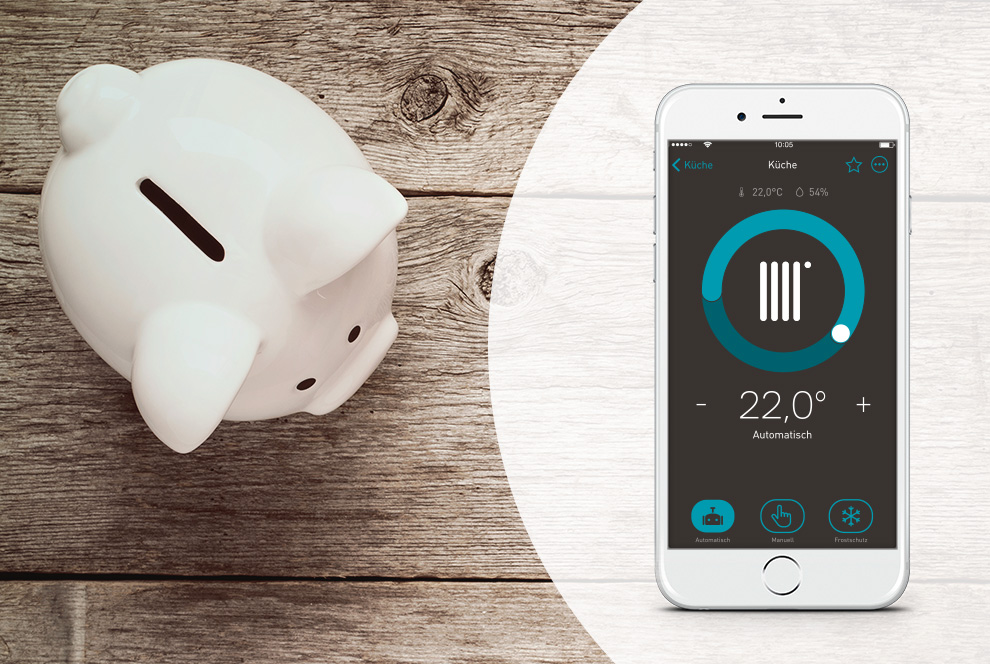 Reduce heating costs
Save up to 31 % on your heating costs with smart heating management. The investment pays off after a very short time.
Your heating adapts to the building
Every building is different. The smart thermostats from tado are fast to learn how your rooms heat up and cool down. Heating therefore happens at just the right time.
The tado° App also offers you:
Location-dependent control

Heating based on weather forecast

Overview of how much to heat in which room when
Products for smart heating control:
Find service partners
Find service partners in your region
and arrange a free-of-charge consultation.