We are responsible for the future
A success story with a future. Ever since Gira's founding in the summer of 1905, the family-run business has played a key role in shaping the world of electrical installation and building control with its developments. Today, it is amongst the globally leading providers of system solutions for intelligent building control, in both electromechanical and digital form.
This success is no accident. More than 700 patents are testimony to Gira's extraordinary innovative strength, and to the innovative culture that this medium-sized company from Germany's Bergisches Land has nurtured for 114 years. They are the basis of Gira's consistent success in setting long-term trends in the market with pioneering services, innovative solutions, and interesting applications. For example, with the "surface switch", which virtually revolutionised the world of switches in 1966 and advanced to become the new standard of building technology. Or with the Gira HomeServer, which has been making buildings truly smart since the turn of the millennium by connecting the KNX system's electrical installation with the domestic computer network and internet. Or with the remote access module Gira S1, which is setting new standards in terms of data security with its fully encrypted data transmission, providing people with mobile access to the "intelligent home" while they're on the move.
These successes are due in part to the technological expertise and strong inventive spirit of Gira's employees. More than 130 engineers in a variety of disciplines ranging from software specialists to mechanical engineers ensure a high quality of innovation in product development and production. But they are also due to the tried and tested willingness and ability of this long-established family firm to question conventional products and practices and think outside the box – a good prerequisite for developing reliable solutions which make design and function intuitively come alive for its customers all over the world, both now and in the future. And which make life just that little bit easier, safer, and more pleasant for people.
Gira takes on responsibility
Since the company's founding 114 years ago, its business activities have been guided by a vision which focuses on the company's co-responsibility for shaping the future. The pursuit of sustainable actions and economic activities is now key to this – for the benefit of the environment, people, and the economy.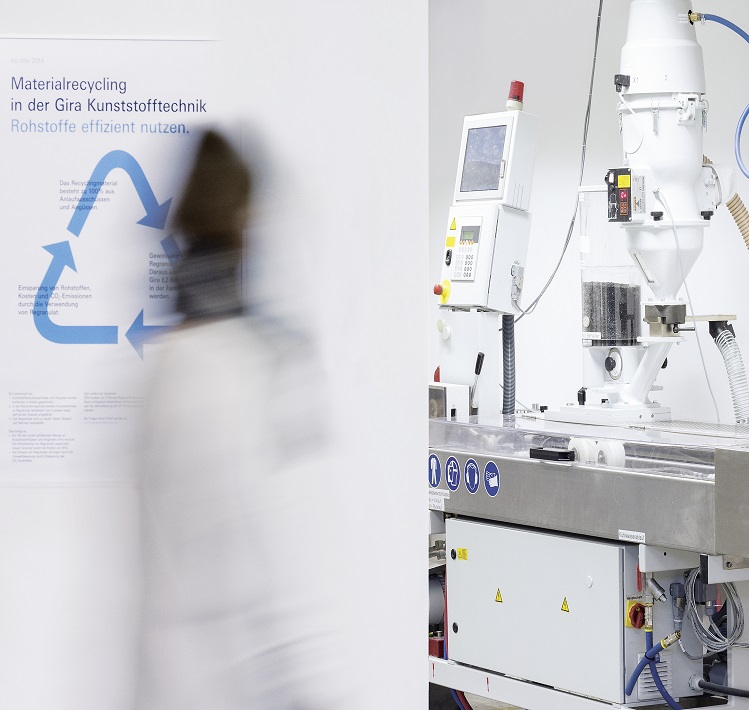 Sustainable in thought and deed.
For Gira, shaping the future means acting responsibly right now. Being mindful of treating each other fairly, going easy on resources, and striving for economic efficiency are tasks set by the company and worked on by everyone at Gira each and every day. The recycling of materials in plastics manufacturing, a switch range made of natural, environmentally compatible and durable materials, essential improvements to the energy efficiency of buildings and the production department, active health management for employees, an in-house day-care facility – Gira has already made progress in taking account of economical, ecological, and social matters.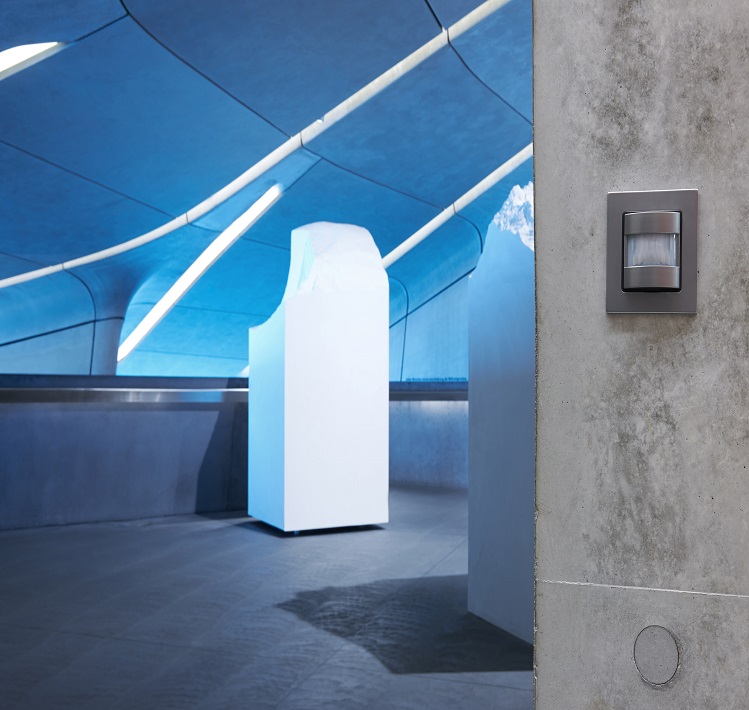 From Radevormwald into the entire world
Gira products stand for the art of German engineering, 'Made in Germany' quality, perfection in form and function, creative diversity, and an appearance that is as stylish as it is unobtrusive in interiors and architecture – but above all, Gira products make people's lives, work and living environment that little bit simpler, more convenient, and more secure.
It's no coincidence that solutions from Gira are currently used in more than 40 countries – for example, in Hamburg's Elbe Philharmonic Hall (Herzog & de Meuron), in the Olympic stadium in Kiev (gmp Architects) in the Banyan Tree Hotel in Shanghai (Mix StudioWorks), in the London Design Museum (OMA – Office for Metropolitan Architecture), and in the Messner Mountain Museum Corones in South Tirol (Zaha Hadid Architects).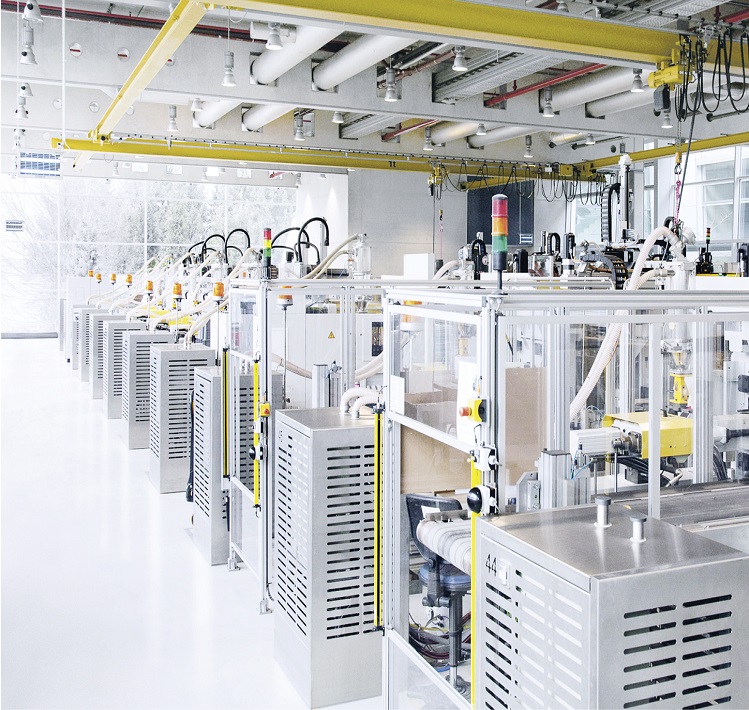 Workmanship and premium quality
For Gira, quality 'Made in Germany' means that the company's products are largely manufactured in an environmentally friendly way, feature a high level of workmanship, function reliably and safely, are impressively durable, and will also remain aesthetically pleasing in the future. This is ensured, amongst other things, by the high standards of Gira's certified quality management, against which all supplier parts, materials, consumables and ultimately every single product and all production processes are measured.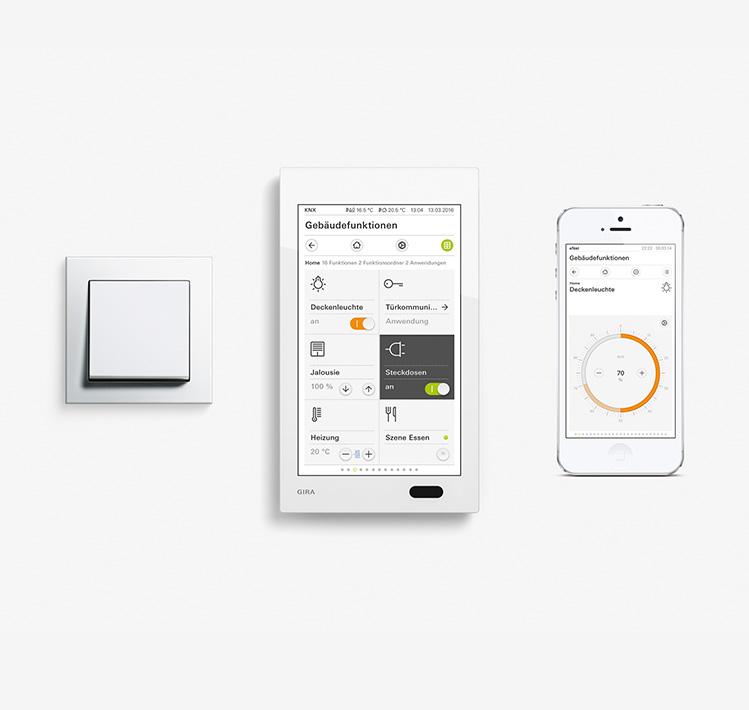 Outstanding design
At an early stage, Gira not only attaches particular importance to the highest degree of functionality and reliability in its products, but also to their attractiveness and high-quality design. The company doesn't see the 'good form' of its products and solutions as an end in itself, but instead develops it from the interplay of design, function, technical innovation, and emotiveness. The many internationally renowned accolades received by Gira products – including the iF Product Design Award, the red dot award, the German Design Award, and the German Innovation Award – also bear testimony to the fact that the company is taking an approach which ensures outstanding design quality.
Contact
Gira Giersiepen GmbH & Co. KG
Dahlienstraße 42477
Radevormwald Germany
Tel +49 21 95 602 0
Fax +49 21 95 602 191
info@remove-this.gira.de

If you want to learn more about Gira,
please visit www.gira.com