Smart home
made in Germany
Two German specialists in building systems technology are jointly bringing a new, wireless-based smart home system to the market.
Gira and JUNG are the companies behind the eNet SMART HOME brand with our subsidiary, INSTA, responsible for developing the system.
All three of us are old hands when it comes to building automation, and have a history of connecting buildings in an intelligent way that goes back as far as the 80s. Gira, JUNG and INSTA were part of the group of companies that initiated and founded EIBA (now known as KNX). KNX is the first open global standard for home and building automation. Through KNX, we have decisively shaped the development of intelligent building systems technology – and this wealth of experience has now come together in eNet SMART HOME.
When it comes to bi-directional wireless systems, we're hardly newcomers on the market either, as we have been wirelessly connecting lighting and blinds with eNet for years. With eNet SMART HOME, we are now introducing a complete system to the market.
Our DNA
Our brand not only combines our knowledge and experience of building automation, but also the values of our two companies, Gira and JUNG. Besides us both winning the Architects' Darling awards in 2016, we have a few other things in common. Since being founded more than 100 years ago as family-run companies, we have excelled through innovation. We have found success in patented inventions. And to this day, our products are synonymous with premium quality, elegant design, intuitive operating convenience, and longevity. You will rediscover all of this in eNet SMART HOME. Because it's simply in our DNA.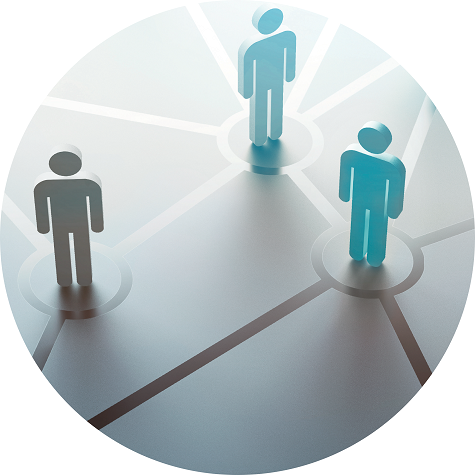 About Gira
"A responsible company produces products that are as reliable as they are pioneering and always takes a customer-oriented approach. In doing so, it must constantly bear in mind the social and ecological effects of its own actions and integrate any new requirements arising from this into its performance process." (Dirk Giersiepen)
More on Gira here.
About JUNG
"Our committed and entrepreneurial employees are critical to our global market success. As a medium-sized family firm, our culture of responsible cooperation also forms the basis for our dealings with suppliers and customers. We are committed to providing benefits for our customers, regardless of trends or fashions." (Harald Jung)
More on JUNG here.
About Insta
"A long-term approach is just as important to us when dealing with employees and suppliers as it is when assisting and advising our customers. Our perfectly coordinated systems create end-to-end solutions that offer a unique advantage to customers."
More on INSTA here.