FIVE-HOME-QUARTER IN FRANKFURT.
SMART COMFORT INCREASES RETURN ON INVESTMENT.
One of eNet's biggest projects.
In Dreieich's city center, modern construction meets mature surroundings. The five-building quarter by Schoofs Immobilien GmbH from Frankfurt, combines being close to the city's center with smart living spaces. Soon, a total of 53 apartments between 53 and 170m2 will inspire residents with their eNet Smart Home equipment which offers intelligent living comfort and will increase the investor's return on investment.
Planning and implementation made possible:
PLP Siegfried Twers Vertriebs GmbH is active in Hesse, Rhineland-Palatinate, Bavaria and Baden-Württemberg and focuses on lighting, ventilation and electrical installation technology. A competent and reliable team of technical office and field staff is available to interested parties, customers and partners. For top brands like JUNG, the sales company acts as a regional industrial representative.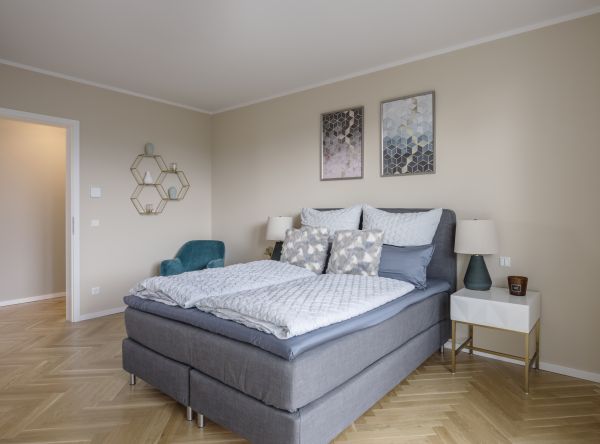 Radio-based solution for the new investor.
The five-house quarter was already in the shell construction phase when the investor changed and contrary to the original planning, wanted it to be equipped with intelligent smart home technology. But the challenge: Boxes were set and many cables had already been laid.
The smart solution was provided by the electrician in cooperation with the JUNG representative PLP Siegfried Twers Vertriebs GmbH, who decided on eNet SMART HOME. Within only three days, they presented the client with a complete sample plant.
The importance of solid planning as well as a good concept for management of user data by the electrician and support from JUNG during the programming of the apartments was crucial in the implementation of the major project.
For good reasons – eNet SMART HOME.
JUNG eNet servers with light shading control as well as a tadoofloor heating control system were used. A smart combination, which is not only convincing in terms of cost due to the radio-based mode but also ensures an increase in the value of the property.
It also offers future users significantly more comfort and leads to a better return of investment through higher rental income.
Another advantage is that convenient remote control of lighting, blinds and heating is a convincing sales argument and makes it easier for the investor to rent out the apartments as quick as possible.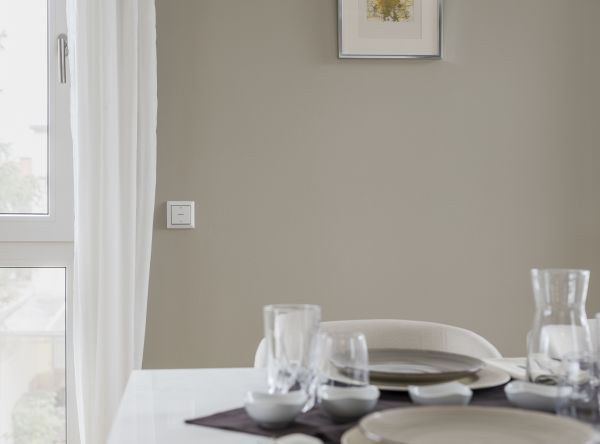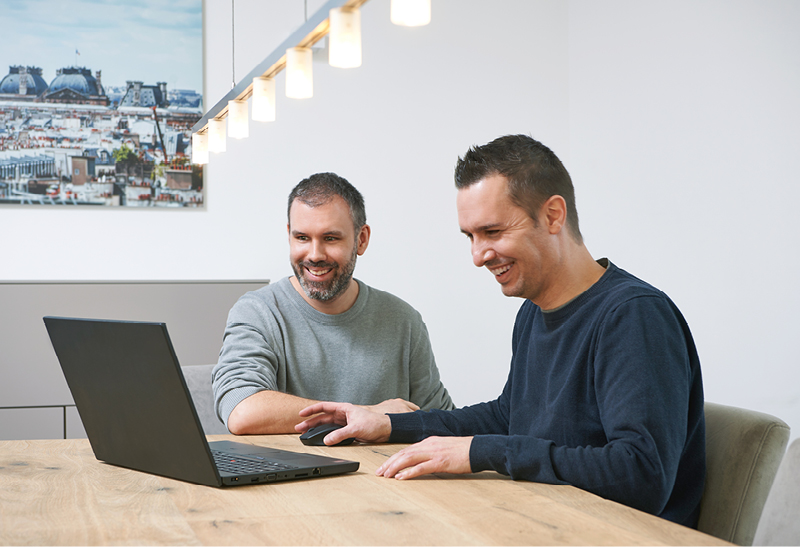 Find competent specialized companies.
Have we kindled your interest? With the solutions from eNet SMART HOME brands and a certified service partner, your home can be turned into a smart home in next to no time.
The fastest way to this is with our representatives.
Here you'll find certified specialized companies near you who will advise and support you in the long term with a dedicated contact partner.