SMART POSSIBILITIES IN NEW CONSTRUCTION.
THE ADVANTAGE OF WIRELESS SOLUTIONS.
A decision for more freedom.
For Thomas Gschwendt from Eichgraben, smart home is a pioneering technology. The potentials of the future and the comfort gain of the present were the decisive factors for equipping his new building with intelligent building technology.
Like so many clients, Mr. Gschwendt was faced with a final decision: yes to smart home – but which one? He placed high demands on his smart home: it shouldn't just be a technical gimmick, but should intelligently make everyday life more comfortable in many areas. It soon turned out that there was only one solution for his house: eNet SMART HOME.
Planning and implementation made possible by: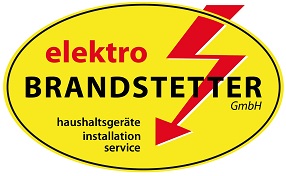 Mr. Gschwendt didn't require any help from architects for the planning. The company Elektro Brandstetter GmbH from Böheimkirchen was responsible for the implementation of his ideas. After a short training period, the system was quickly put into operation following installation – simply smart! Thanks to the radio system, special customer wishes such as the free placement of the switches were easily implemented.
The walls were left undamaged.
It's not only old building walls that often consist of sensitive material that cannot be readily processed – this, for example, was also the case here.
This is because a very high-quality brick without full thermal insulation was used for the new building. The construction work could have caused long-term damage to walls made of this building material. In addition, the work would have generated a considerable amount of dust, which would have required extensive cleaning work.
A real alternative to cable solutions, and not just for renovations, is a radio-based smart home system such as eNet SMART HOME. At first glance, a wireless solution particularly makes sense for renovations and rental apartments, but there also are various reasons why cables should not be laid in a new building.
Individual adaptation.
During the implementation of the smart home, flexible planning and individual adaptation to Mr. Gschwendt's home were the cornerstones of smooth operation.
It meant that switching points could even be positioned after the completed installation and perfectly adapted to the residents' habits.
And above all, the switching points can be placed exactly where they are most easily accessible. For example, a switch was attached to a decorative stone wall, which would not have been possible with a cable solution.
Easy to understand – easy to use.
The client also particularly liked the user-friendly user interfaces. Whether it be via smartphone, touch panel or switch, different control types can also be implemented simultaneously.
His wife likes to use the control via the eNet SMART HOME app, while Mr. Gschwendt prefers to use the buttons in the house. These also ensure intuitive control of lights, blinds and scenes for visitors.
Technical treat for a smart home.
For those who use a professional smart home, it is not enough to just enjoy the basics of smart everyday life. The built-in switches are not no-name goods, but come from the design classic LS990 series from JUNG; the F 40 wall transmitters, also from JUNG, were installed in addition.
Thanks to the astro function, the shading system intelligently moves up and down. It is also equipped with a wind alarm. The light is time-controlled inside and outside. Different levels of dimming are set in self-defined scenes.
Being smart means more than just an on/off on command.