COMFORT IN A SMART RESTAURANT.
NOT ONLY A HELP IN EVERYDAY LIFE.
eNet SMART HOME at the workplace.
Jan Zwarthoed and Kino Eerdhuijzen have been running the Le Pompadour restaurant in Volendam for almost 25 years, these days with the support of Kevin Zwarthoed.
The restaurant's interior and electrics were completely renovated, with Bond & Sier Elektra commissioned to carry out all electrical engineering work. Their task was to significantly modernise the building technology and with this offer more flexibility and comfort in its daily operation.
This meant saying goodbye to the old outdated switches and dimmers and hello to a new integrated system for patio heating and lighting – and so it was that the restaurant reopened following its renovations as an eNet SMART HOME.
Planning and implementation made possible by: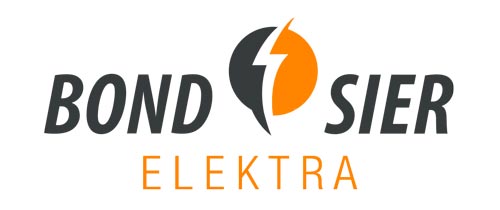 The restaurant must open.
The main goal was to get the restaurant back into operation as quickly as possible. The company implementing the measures had just five days to get the restaurant smart and ready for operation. Two members of the Bond & Sier Elektra installation team had already installed an eNet SMART HOME system with JUNG server in their own homes, meaning they had both the right solution for the job and the necessary experience to ensure everything was implemented quickly.
After all, the wireless system can be installed without requiring any construction work to be carried out, which not only avoids the need for clean-up work but also saves a lot of time.
Less stress at work thanks to wall-mounted transmitters.
A single wall-mounted transmitter sits directly at the bar, relieving the restaurant staff of a great deal of work. In addition to intuitive and fast operation, the system allows different moods to be triggered using a single keystroke.
The entire lighting system can be switched on and off in the morning and evening at the touch of a button. Further buttons trigger two light scenes designed for different lighting conditions.
Atmospheric lighting at the touch of a button.
Electronics are divided into different groups in the app, including "wall lighting", "bar lighting", "terrace heating" and "interior heating". Interior radiators ensure a pleasant indoor climate – even for those sitting by the window on cold and windy days. Bond & Sier Elektra have set up a total of six different scenes that allow users to easily create the right atmosphere for any occasion using an iPad or smartphone.
So Jan Zwarthoed can control his restaurant from anywhere – regardless of which room or technology he needs to access.
If you are interested in smart technology by eNet SMART HOME, you can consult a representative in your region.