STATELY MANSION BECOMES SMART.
MORE COMFORT AFTER RENOVATION.
Top reference from eNet SMART HOME.
After the complete renovation of a mansion in Amsterdam-Zuid, despite it having the best equipped rooms, it still lacked a certain level of comfort.
There were some challenges in during realization of construction work. With a total of five floors, the house is not only built high – but it's also full of differences in height between floors, which is typical for this type of building. The initial situation: many different light points, some which are far apart.
Planning and implementation made possible:
To control the house's lighting residents had to travel quite a distance before the renovation – there wasn't much convenience when it came to light control.
For more comfort and greater energy efficiency, it was important to find a unitary smart home solution. Everything should be able to be controlled from the centre. The company Elderhorst Electra from Zoeterwounde-Rijndijk was chosen as a partner for the execution of the project.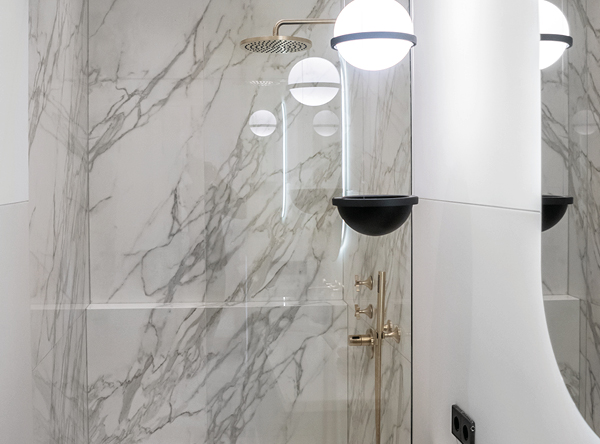 Competent installation of high-quality products.
In this case, installer Patrick de Jong recommended expanding the existing electrics with JUNG eNet SMART HOME products.
The most important part of it is the JUNG eNet server: the heart of the system. Thanks to the light actuators, the lighting can now be conveniently controlled on all floors with the wireless eNet wall transmitters.
Since the wall transmitters are wireless there was no greater effort involved in installing them and they could be placed freely. Ideally, they are placed where residents leave a room or floor.
A thought-out system.
The individual buttons of the wall transmitter were marked to explain the versatile functions. Always there: All switches have an "all off" button to save energy. This means that the lighting on that particular floor can be switched of with just a tap of the finger.
To ensure that no one is left in the dark, the system has been thought out even further. In addition, each switch can also be used to turn on the lighting on the next floor.
An individual touch isn't missing either! Another button activates customised light scenes, which the residents can define themselves.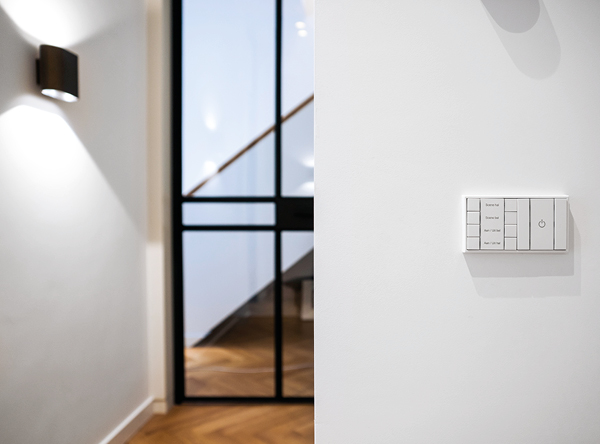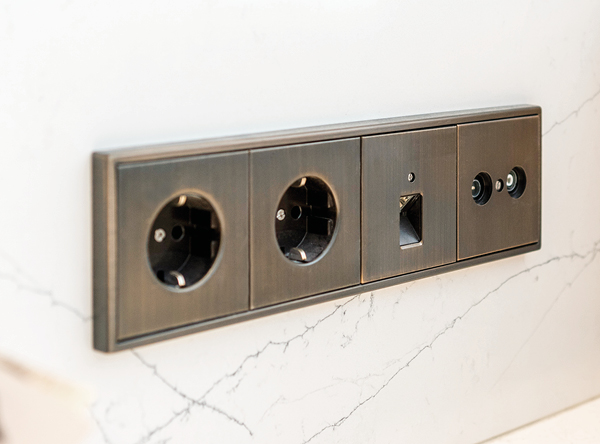 Timeless switch design from JUNG.
The F50 wall transmitter from JUNG is used in the Amsterdam mansion: but in 2 different versions. In the hallways, the LS 990 was chosen in a simple and timeless alpine white. In the other rooms, the walls were refined by the LS 990 in antique brass.
Find competent specialized companies.
Have we kindled your interest? With the solutions from eNet SMART HOME brands and a certified service partner, your home can be turned into a smart home in next to no time.
The fastest way to this is with our representatives.
Here you'll find certified specialized companies near you who will advise and support you in the long term with a dedicated contact partner.