SMART HALLWAY INSPIRATIONS.
More options with your Smart Home.
The hallway and house entrance are often overlooked when our thoughts turn to the living spaces of our home – regrettably. On your doorstep, especially, there are any number of options for integrating technology such as smart letterboxes, intercom systems, cameras and much more in your smart home.
We present you with smart ideas for the hallway and house entrance which will inspire you!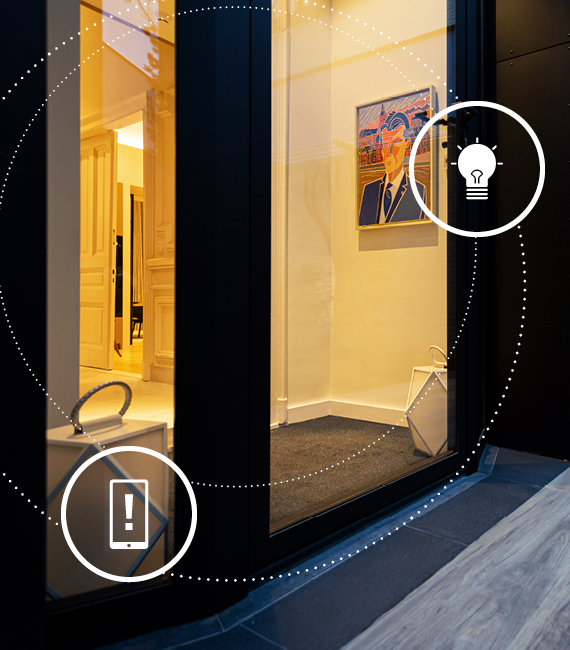 Secure your hallway windows:
Optimally prepared for an emergency.
Has your smart home detected an unexpected opening of the hallway window on a weekend evening? For a case like this, don't just specify that a text message will be sent, instead use the eNet SMART HOME app to simultaneously activate a scene that switches on all of the lights as a deterrent!
Take the next step!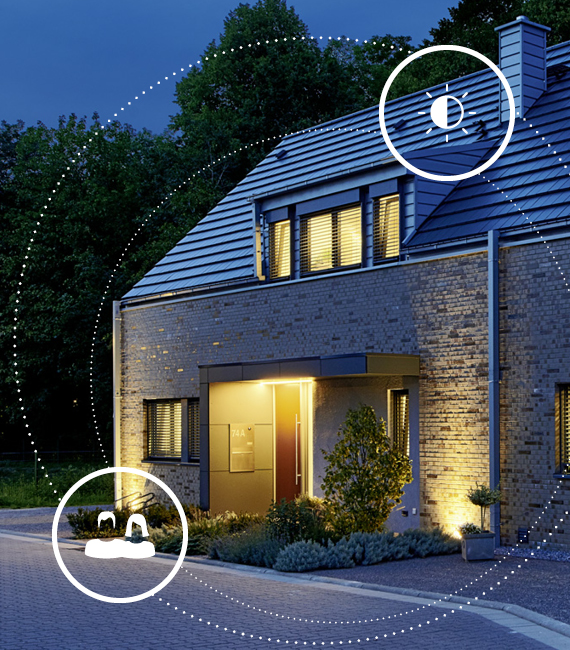 The home lights up when the doorbell rings:
For a clear view at night.
If you intelligently integrate the doorbell, you can link all manner of functions to receiving your guests. When the doorbell rings at night, the lights not only turn on in the house entrance area but also in the hallway.
Take the next step!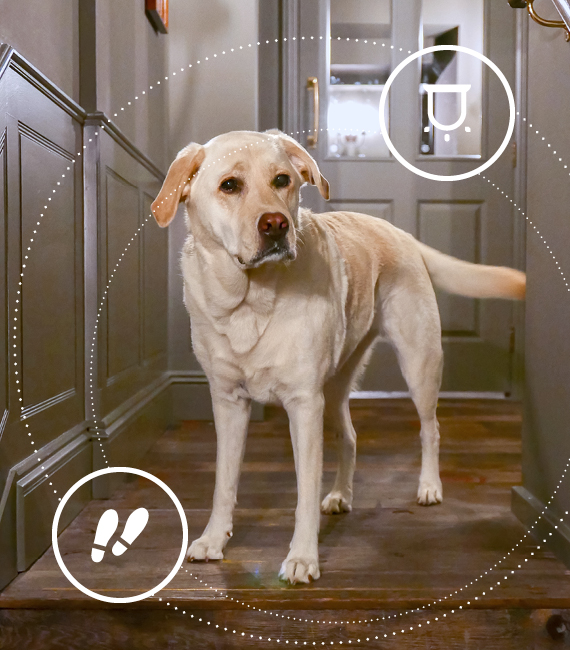 Distinguish pets from people:
Intelligent motion sensor systems.
Would you like to automate your home in a way that keeps lights and heating from switching on every time your pet passes by? The camera in the entranceway to your home detects whether it's been activated by a person or an animal.
Take the next step!
INSPIRATIONS FOR YOUR LIVING SPACES.
More room for smart solutions.