SMART YARD INSPIRATIONS.
More options with your Smart Home.
When we think of a smart home, in our mind's eye we initially picture conventional solutions such as lighting, heating and providing for privacy, e.g. by means of blinds. But there are also many processes outside our own four walls which can be set up in a smart way – from the groundwater pump and path lighting all the way to the robotic lawnmower.
Find ways to intelligently control technical garden equipment with your smart home!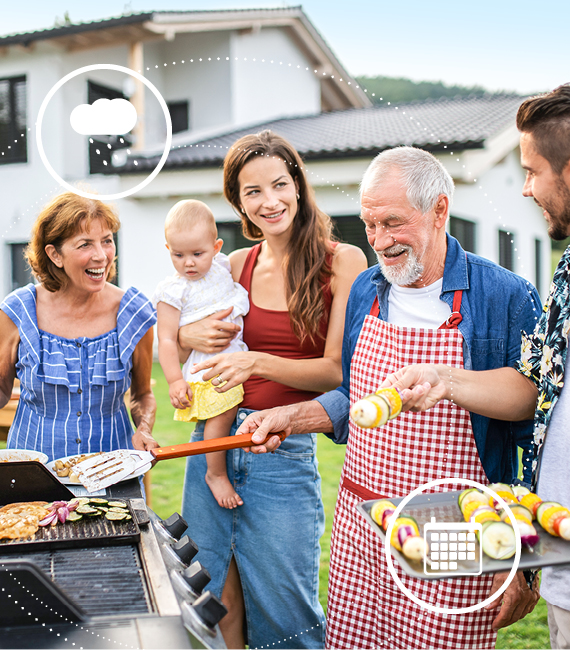 To ensure your plans aren't rained off:
Forewarned with the barbeque planner.
Your smart home alerts you with a blue light if there is a high probability of rain forecast for the evening of your barbeque. Use the notification and calendar functions for long-term planning – of course the weather forecast can also be used for other outdoor events!
Take the next step!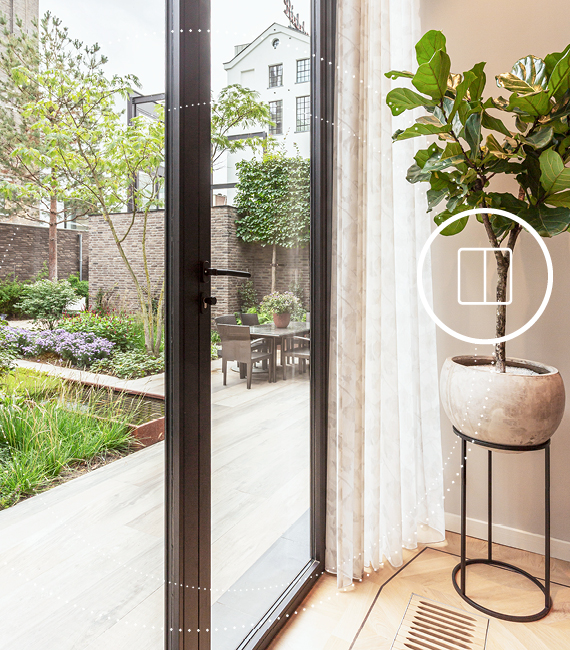 Operate the garden pump from indoors:
Use the world of switches.
We sometimes make things unnecessarily difficult for ourselves: so your garden pump can only be switched off at the pump itself? Simply use one of your smart switches and select your garden pump as a device to be switched! That's how to use your smart home efficiently outdoors as well.
Take the next step!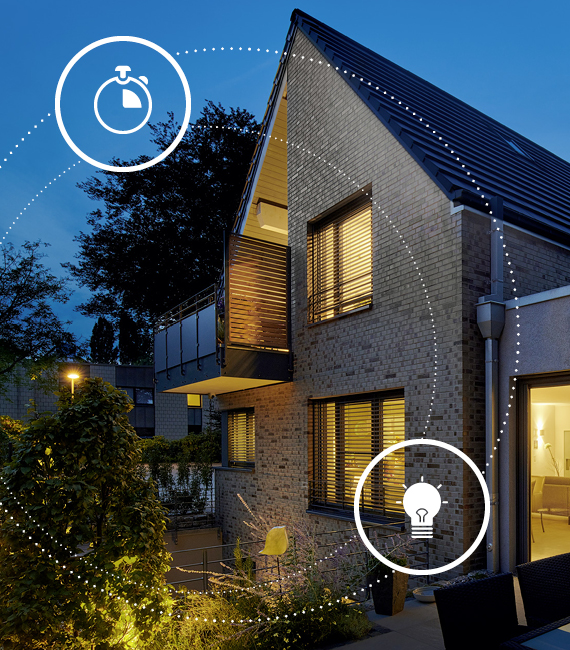 Your smart home has a handle on things:
Intelligent presence simulation.
There's no need for you to program your own presence simulation – your smart home provides you with an absolutely realistic approximation of residents' normal behaviour while they are away. Thanks to machine-learning, your home becomes familiar with your habits and replicates these via smart lights and intermediate adapters as required.
Take the next step!
INSPIRATIONS FOR YOUR LIVING SPACES.
More room for smart solutions.