SMART LIVING ROOM INSPIRATIONS.
More options with your Smart Home.
Your comfort is our top priority. For this reason, as the centre of comfortable day-to-day life, the living room is of course full of ideas for smart solutions, which we are happy to present to you.
This applies to hours of peace and quiet as well as to evenings of merry-making with friends and family. So have a look at the options of a smart living room!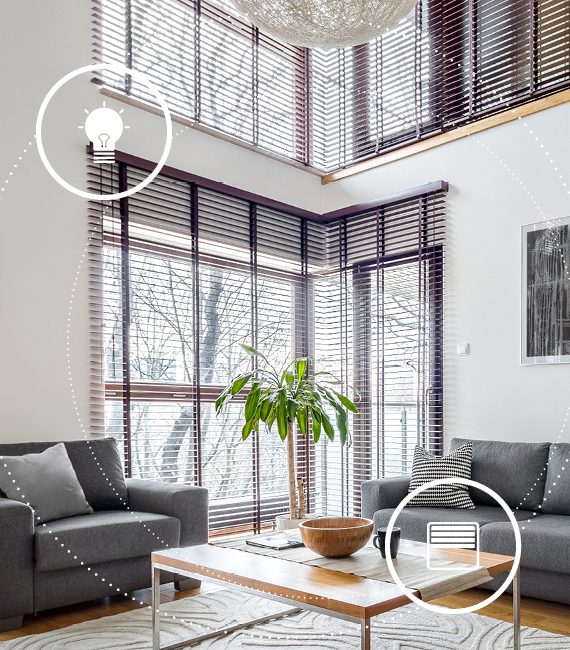 Your home monitors fresh air:
Smart CO₂ measurement with alarm.
You are notified about the air quality in your living room. Is it necessary to air the room out one more time before the visitors arrive? Depending on the measured value, the lamp in the living room lights up yellow (slight concentration of CO₂) or red (high), a text message is sent and the blinds are raised.
Take the next step!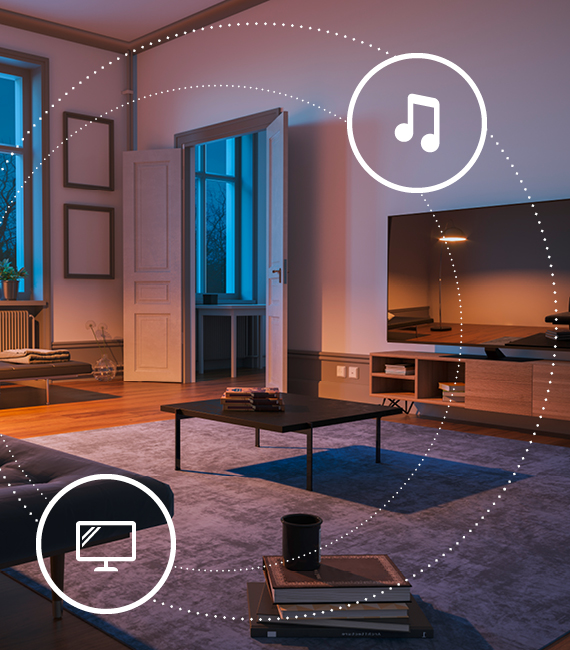 More atmosphere for your Cinema scene:
Grab a spot on the couch - it's show time!
With the scenes from eNet SMART HOME, you can get your living room ready for the best home cinema evening ever. After the activation of your Cinema scene, the necessary systems such as TV and hi-fi also switch themselves on.
Take the next step!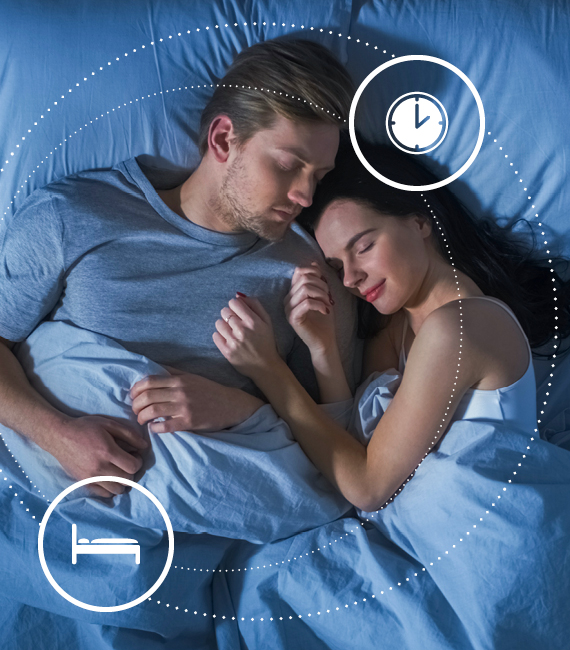 Night-time peace and quiet in the smart home:
The neighbours will also appreciate this.
After 10.00 p.m., your home will automatically turn your music down to 30 % if the noise level exceeds 40 dB, and after midnight it switches off completely. Of course, you will additionally receive a notification of this in both cases!
Take the next step!
INSPIRATIONS FOR YOUR LIVING SPACES.
More room for smart solutions.