SMART KITCHEN INSPIRATIONS.
More options with your Smart Home.
Your kitchen has the potential to get smart in many areas. Not only is it possible to relieve residents of day-to-day tasks – accidents can be prevented and defined scenes can provide unimaginable comfort.
We show you ideas which will inspire you at the area of "smart kitchens"!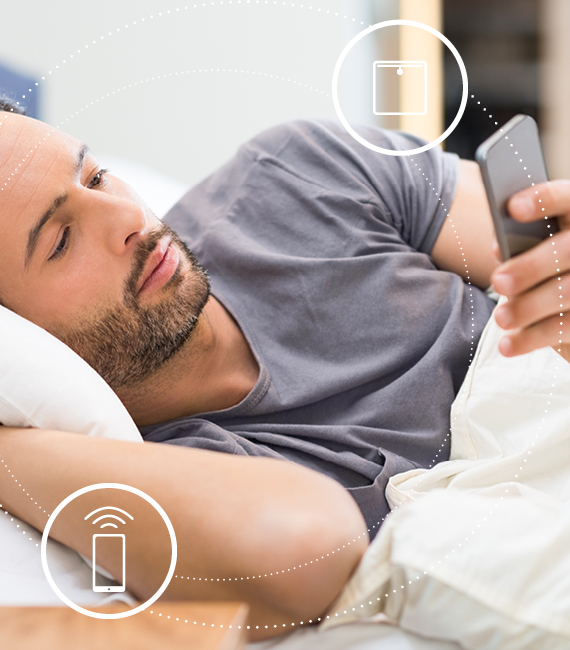 Know when things are burning:
Intelligently integrated smoke detector.
In an emergency, there's a need for speed. Your home initiates extensive action if smoke is detected, including warning lights and a notification via text message as well as unlocking doors and raising roller shutters.
Take the next step!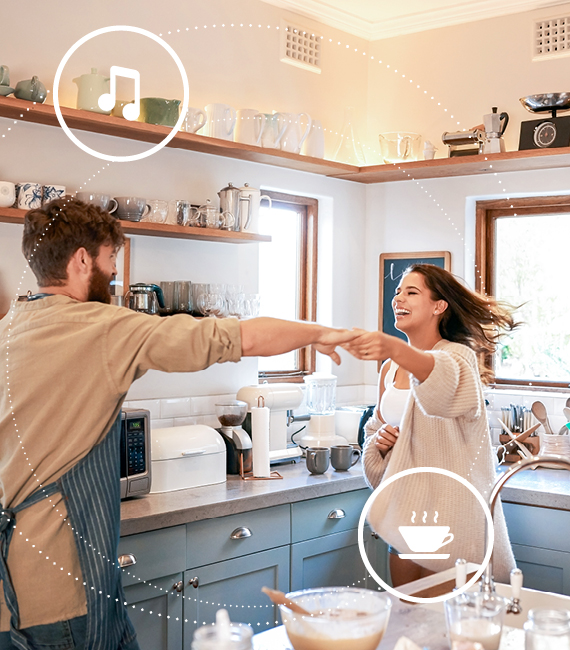 Breakfast with smart extras:
The good morning scene.
Make the scenes that you already have from the eNet SMART HOME app even smarter! In the morning, have your favourite music playing in the kitchen, the coffee machine started and the coloured lighting adapted to suit the mood based on the weather.
Take the next step!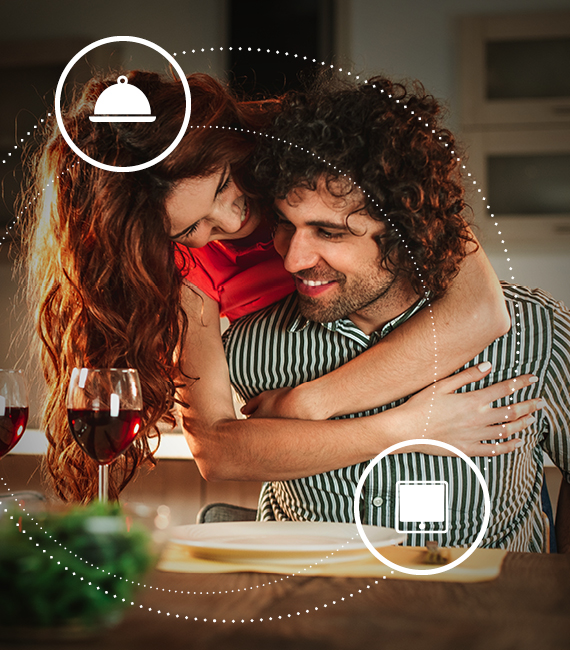 Romance at home at the press of a button:
Smart candlelight dinner.
Just one tap of a finger on the button of your choice and your kitchen is transformed into your new favourite restaurant. Your smart home lowers the roller shutters and/or blinds and dims all the lights in the room. The date night atmosphere is set – even without candles!
Take the next step!
INSPIRATIONS FOR YOUR LIVING SPACES.
More room for smart solutions.